العربية
Call us 24/7
+962 79 9675178
Home > Countries > Study in Malaysia
Study in Malaysia
Malaysia has grown tremendously and has become a more developed country over the years since its independence more than 51 years ago. It has soared like an eagle, evolving into a high technology nation with her own Silicon Valley and, her many high technology buildings, some of which were built to depict the rich heritage of Malaysia, like the Petronas Twin Towers. Malaysia has experienced a steady economic progression and rapid infrastructural development of which Malaysians are truly proud.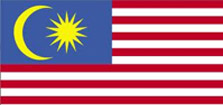 Advantages of study in Malaysia
1. Highly Affordable quality Education.
2. Degrees awarded by UK, Australian, Canadian and American Universities.
3. Transfer programmes available to UK, US, Australian and Canadian Universities.
4. Cost of living much lower compared to other education markets like Australia, UK, USA, Singapore.
5. Multicultural and multi-religious community with stronger respects for other races and cultures.
6. Friendly and welcoming people.
7. Wonderful places to visit with strong historical cultural and traditional representation.
8. Safe Environment.

Education Excellence (Aspiring to be best in the World)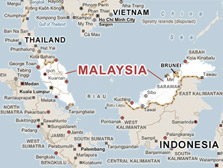 Education and development of human capital are always the top priority of the Government. The Malaysian education sector has grown tremendously during the past decade, giving Malaysia the acknowledgment as a centre of educational excellence in the region. This is a very befitting acknowledgement, as Malaysia has established 17 public educational institutions, 21 private universities, 5 foreign university branch campuses, more than 500 private colleges. At present, there are more than 80,000 (figure as in 2006) foreign students from more than 85 countries are pursuing their pre-tertiary and tertiary studies at the Malaysian educational institutions.

How to decide?
"Which college is the best? Am I doing the right course? What will I do for an accommodation? Which university tops for engineering programmes?"

Lingering questions like these are enough to cause sleepless nights and loss of appetite. With over 600 private higher educational institutions in Malaysia, choosing one to go to is never an easy task. While there is no panacea or black & white guidelines to these questions, one of the ways to quell our doubts is to talk to people who are already there or have been there. Experience does speak volumes.

This is where liveandstudymalaysia.com helps students to decide. As a leading service provider for Malaysian Education in Pakistan, liveandstudymalaysia.com is representative to almost all major Universities and colleges in Malaysia. This website has been designed carefully keeping in view the questions and concerns of students and their parents while applying for a certain institute. Students can find and choose various institutes and can also seek help from the experienced and trained staff at liveandstudymalaysia.com through email, telephone or by visiting our offices. To contact us please click here.
Important Legal Information and Terms of Use © Copyright 1963 - 2017 NahlehEducation.com ®